Our Care Team
Parkview is always striving to improve resident care. To reach this goal we work closely with residents and families to understand their needs, the views of health care professionals in the area and health care experts. For example our staff works closely with the Geriatric Unit at St. Joseph's Hospital, the Psychogeriatric Unit at St. Peters Rehabilitation and the Pneumonia Research project through McMaster University.  Our professional team includes staff who focus on nursing, life enrichment, dietary, environmental services, community resources and volunteers.  More about our team is described here.
Nursing Team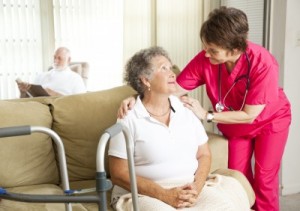 The Parkview nursing team includes Registered Nurses, Registered Practical Nurses and Personal Support Workers/Health Care Aides to provide individualized care to our residents. For people with Alzheimer's Disease or other related dementias, the Centre offers a Resident Centered Care program which brings together warmth, compassion, creativity and insight and focuses on individual resident strengths, wishes, desires and dignity in a unique and highly focused setting.
Recreation Leisure Team -Life Enrichment
Qualified professional staff play a prominent role in Parkview Nursing Centre's life enrichment program. Programming is centered around the interests of each individual.  General programming includes areas of social, physical, intellectual, artistic and spiritual interaction. We encourage community involvement for our residents by attending weekly programs for seniors at the YMCA and by welcoming visits from a variety of area organizations.
Dietary Team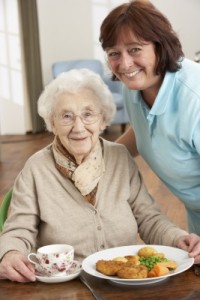 Parkview Nursing Centre offers home-cooked meals that are tailored to suit the dietary requirements of each resident. In addition to breakfast, lunch and dinner snacks are served three times each day. On a regular basis, optional dining events are held including cultural theme dinners and the opportunity to "order in" from the community. Family and friends are always invited and welcome to these special dinners.