Features of Parkview Nursing Centre
Resident Rooms:
Our residents have a choice of private, semi-private and ward accommodation. Unlike some healthcare settings, all resident rooms at Parkview have windows that allow for natural airflow. Residents are encouraged to display personal mementos and items. While Parkview provides room furniture, residents and their families are welcome to bring in favourite chairs, desks, bookshelves, etc.
All resident rooms are telephone and cable television accessible, with residents and their families arranging hook-up and payment schedules directly with Bell Canada and the local cable company (Cogeco).
At the request of residents and their families Parkview Nursing Centre can work to facilitate the sharing of resident rooms among spouses, brother, sisters and friends.
Common Areas:
Each resident home area features a multipurpose area with books, board games and a home entertainment centre. A wonderful place for families and residents to share discussions, reminisce and listen to music.
Outdoor Patios: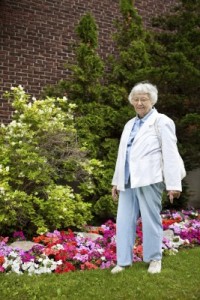 Parkview Nursing Centre features a large front patio and an attractive backyard that were first suggested and designed by the Resident Council. These active patio areas are ideal settings for many life enrichment programs including Karaoke events, barbecues, picnics, gardening and personal quiet time.
Dining Room:
The dining room at Parkview Nursing Centre is a bright and cheerful area on the main floor. The area is air-conditioned and has an expanse of windows along King Street that allows for plenty of natural light and a front row seat for outside activities. Dining is always a special event at Parkview with meals served on china and each table adorned with centerpieces.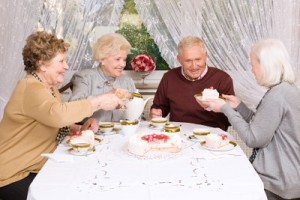 When the dining room isn't buzzing with mealtime activity it is the site of regular activities and events such as dances, bingo, strawberry socials and birthday parties. The piano accompanies the sing-a-longs and weekly church services. Residents are encouraged to enjoy their meals in the dining area but we recognize that is not always possible so we arrange mealtimes on the units for those who best benefit from a different atmosphere.
Safety, Security; Optimizing Care
Safety and security is a priority at Parkview Nursing Centre. All doors and elevators have keypad-controlled access systems that allow easy exit for those who understand the controls while providing a safe setting for those who do not.